ONLY in JAPAN produced by John Daub will be working with East Japan Railway Company (JR East) and Jarman International to help promote the new JR East Welcome Rail Pass. The special pass is available to all foreign passport holders (regardless of visa status) starting from Oct 16.

This is a unique pass that opens up all of Tohoku. With the inclusion of the Tohoku, Akita, Yamagata, Joetsu Shinkansen Lines, the 3-day "all-you-can-travel" pass lets you really explore the deepest corners of Tohoku and be back by the end of the day – if you wanted to.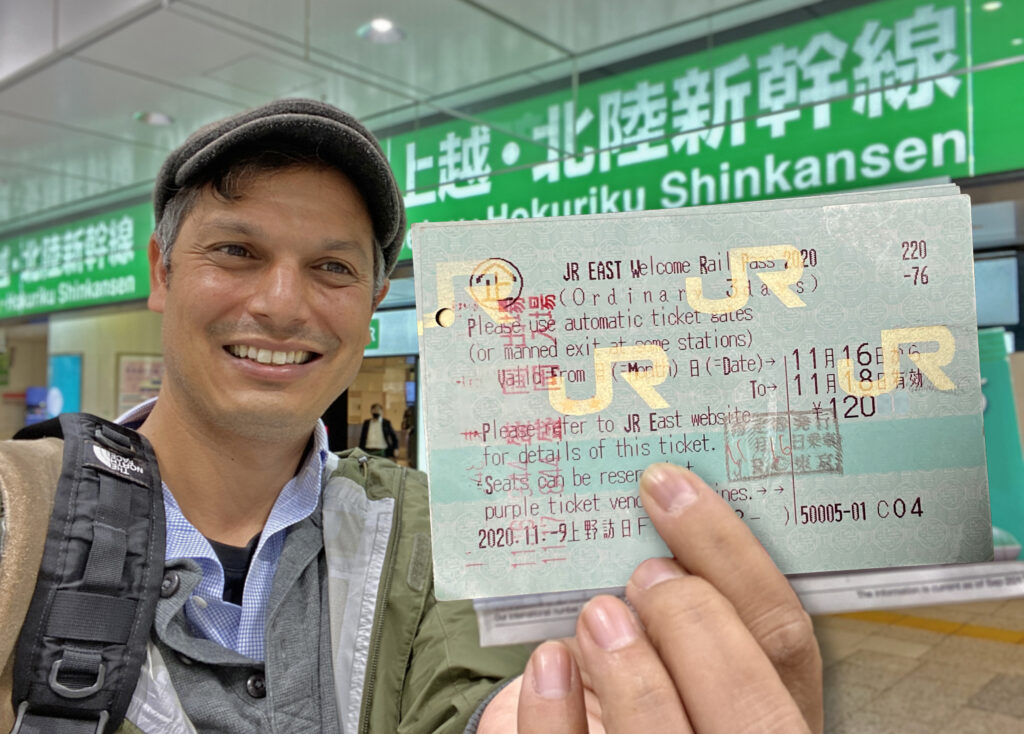 JR EAST Welcome Rail Pass 2020 Details:
・Period of use: October 16, 2020 – February 28, 2021
・Sales period: October 16, 2020 – February 26, 2021
・Price: 12,000 yen (6,000 yen for children)
・Who can use the pass: Customers holding a passport issued by a country other than Japan *You must have your passport when purchasing the ticket, not your residence card.
・Validity: Unlimited rides on shinkansen, limited express trains and local trains on JR East lines under the jurisdiction of JR East for3 consecutive days during the set period.
The pass also includes the famous Pokemon With You train from Ichinoseki to Kesennuma and the Resort Shiragami Train which travels Akita – Aomori in about 4 hours. The Resort Shiragami is a luxury train that has a special snack car lounge and large windows showing the mountains, plains, Sea of Japan and coastline through old tunnels and narrow passages with only a single train able to pass. There are several special whistle stops.
URL:
https://japantoday.com/category/features/travel/JR-East-releases-first-ever-rail-pass-for-international-residents-in-Japan
Info about the pass in English from JR East
https://www.eastjapanrailway.com/pass/
The Resort Shiragami Train
https://www.jreast.co.jp/e/joyful/shirakami.html