Japanese cuisine has a long history stretching back thousands of years. In the city of Kanazawa on the Sea of Japan side, there's a restaurant serving recipes from the Edo period which were presented to Daimyo in banquets. What you see will shock you! Yes – there were Geisha / Geiko too. Join Kanae (my wife) and I for some dancing and drums.
Contents:
00:00 Start
00:19 Animated Opening
00:44 Nomura Clan Samurai House
01:38 Kaburazushi: Edo period sushi
03:15 Kimono Rental & Kanazawa Castle
04:05 Kenrokuen Garden
04:39 Otomo Restaurant Entrance
06:24 Shocking Samurai Dish!
08:06 Fire Japanese Sake Service
08:48 Daimyo Cuisine Menu Items
10:25 What did Japanese eat 400 Years Ago: Interview
12:50 Geigi: Geisha Performance – Dance & Drums
16:53 What does "Gochisousama deshita" mean?
17:03 Talk to the Chef about Ancient recipes
18:43 Conclusion
Where was this restaurant?
▶︎ Otomoro 大友楼 (Restaurant) http://www.ootomorou.co.jp/
Map: https://goo.gl/maps/vSTHp4xsUWarnNL87
▶︎ Kimono Rental Shop – Kokoyui: https://kokoyui.com/english/index.html
▶︎ Kaburazushi – Shijiumaya-Honpo Yayoi Shop: https://www.kabura.jp/contents/en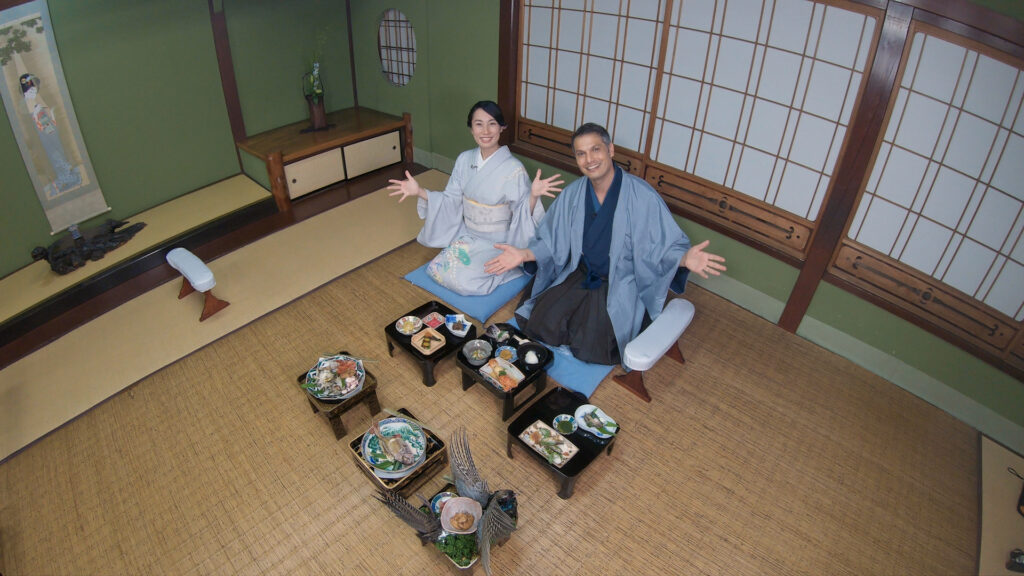 ◉ Media Inquiries & Questions: Please contact me through http://onlyinjapan.tv
ONLY in JAPAN ® is a registered trademark – All rights reserved.
John Daub has been a reporter for NHK World TV since 2008 and YouTube creator & producer of the ONLY in JAPAN ® series building a community of over 1.6M. Thanks for watching!